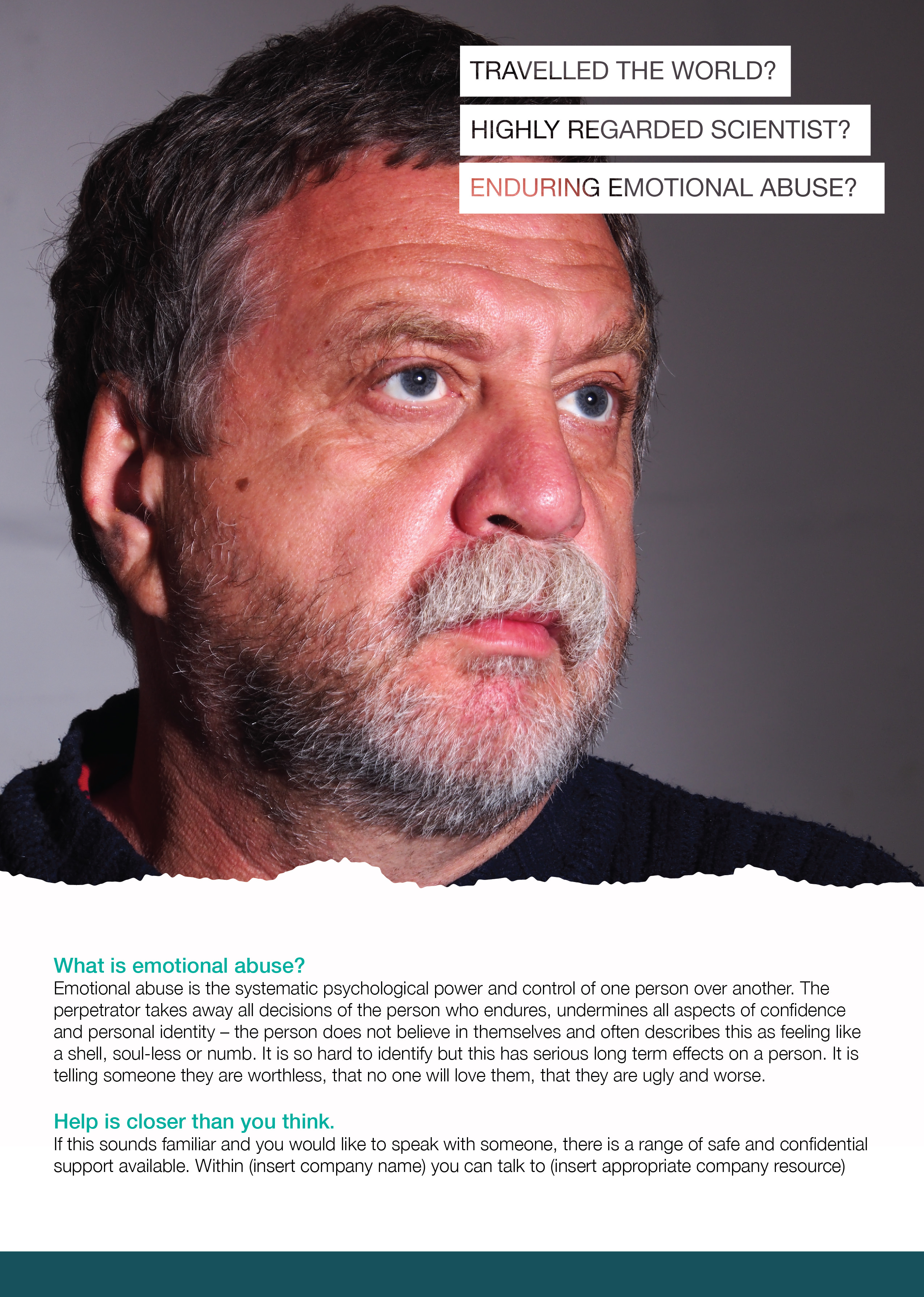 What is emotional abuse?
Domestic violence is violent or aggressive behaviour used to intimidate and control a person. It is not always physical, it does not have to occur in the home, and it does not only concern romantically linked partners. It could be husband to wife or mother to daughter, it could be happening closer than you think.
These posters are courtesy of PHE, Simpson Millar and The Corporate Alliance.
Local businesses should contact their local authorities for a list of appropriate service providers.